Péče o vinohrad je nikdy nekončícím cyklem, jak by se mohlo zdát – vinohradníci mají přes zimu volno a užívají si zasloužené odměny za svou celoroční práci, ale opak je pravdou.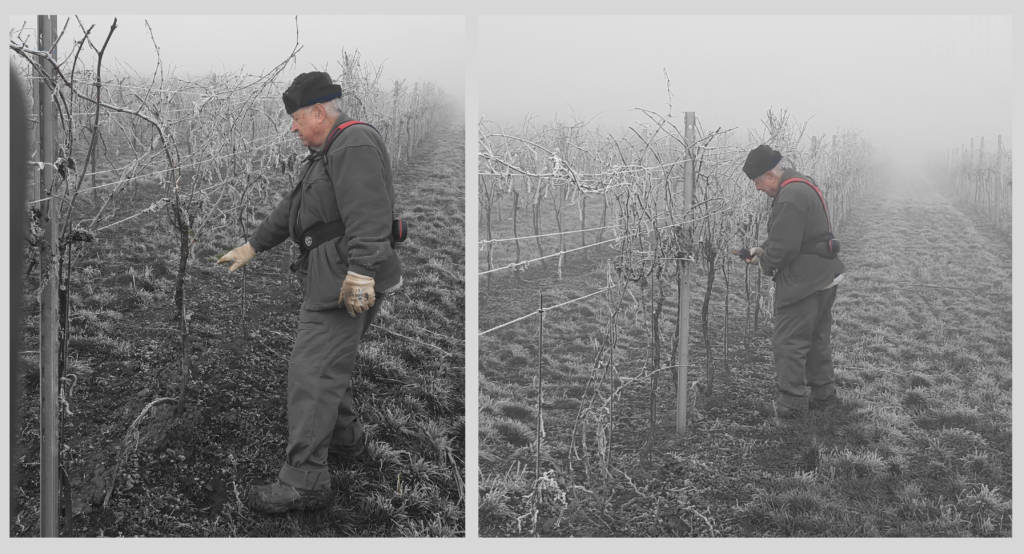 Vinohrad potřebuje péči celý rok a to bez ustání, nyní je období zastřihávaní vinohradu, které přináší pěstitelům povinnost vyrazit do řádků a postarat se, aby vinohrad v létě plodil.
Určitě si umíte představit s jakou láskou pan Jedlička přistupuje ke své práci a to po desítky let. Samozřejmě na to není sám a oporou mu je jeho syn František.
Vinařství Rauš zpracovává většinovou produkci vinohradů pana Jedličky. Proto si nesmírně vážíme jeho práce, otevřenosti a lásky, kterou vinici dává, abychom my mohly vyprodukovat ta nejkvalitnější vína.
DĚKUJEME
autor: BA. Miroslav Rauš ml.